| | |
| --- | --- |
| Posted by ddelobel@pt.lu on December 15, 2015 at 3:00 PM | |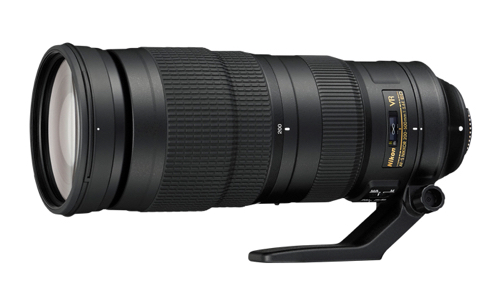 There seems to be an appetite for megazooms since Tamron introduced its SP 150-600:5-6.3 VC USD. That was the first affordable zoom with such a range and aperture (the previous ones were stuck at 500mm for the same 6.3 aperture) and it opened a whole new world to amateur photographers. Tamron's success was due to the very good image quality of the zoom as well as a price tag around a thousand euros.
Shortly after, SIgma responded with 2 similar zooms : the AF 150-600:5-6.3 DG OS HSM Contemporary (the direct competitor of the Tamron because of a similar price tag) and the more expensive AF 150-600:5-6.3 DG OS HSM Sports (around 1600 euros) which is more rugged and features 5 special glass elements for an optimal image quality.
These Tamron and Sigma lenses were (and still are) so successful that the majors had to react. Nikon was the first and although its new AF-S 200-500.5.6 VR is 100mm shorter in focal length, its aperture is a fixed 5.6. But the biggest surprise came from the price as the zoom now retails in major shops for 1599 euros which puts it in direct competition with Sigma's Sport version. The image quality of the Nikon is also pretty incredible for such a range and aperture and this zoom might compete with its bigger and heavier brother, our beloved AF-S 200-400:4G VR, although the latter sports an f/4 aperture.
Now it's time for Canon to join the game. Rumours show that Canon apparently filed a patent for a 200-600:4.5-5.6 IS zoom which would be longer in focal length than the Nikon and have a wider aperture than the Tamron and Sigmas. However, such a superzoom will probably be more expensive than its competitors. But only time will tell...